The almost safe temperature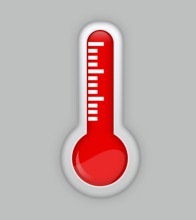 Today, for me, is one of those almost okay to be nude outside days. It's almost nice, not very rainy. Unfortunately it's not just right. There is a bit too much wind, and I think it's coming from the wrong side. Out of the wind it's pretty good, but once the wind hits, the wind chill factor gets to me.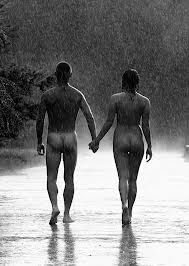 I'm usually fine walking in the rain when the temperature is nice. Nice for me starts at 23C / 73F. Lower than that, the wind will quickly chase me inside when I'm naked. Maybe I'm a wimp, maybe it's my age starting to show but I'm for warm place. Otherwise I'd have been a polar bear or a penguin.
Different people, different thermometers
I love how there are so many people and so many opinions about when it's good enough to be naked outside. I remember from many years ago (make that a lot of many) when I did a naked walk in a nearby German forest when the air temperature was about 5C / 41F, and that was fine. Because it was a walk in a forest. The dense trees kept the wind away and also, after walking for a while, my body was producing heat to ward off any chills. That was a cool walk and I would love to do it again.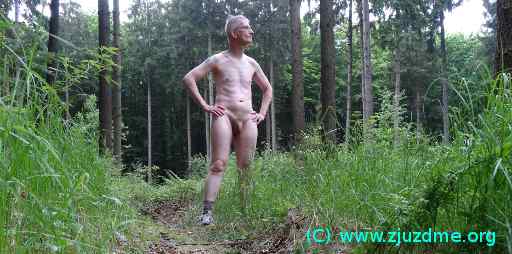 I tried it, not that long ago, but the shivers got to me to the point where I decided it wasn't worth trying to go on until I got warm. I could have persisted, because shivering is movement too and that can warm you, but that prospect just didn't do it for me.
Next month I will be off to a warm island for a week. I'd be surprised if I can't get some good walking done there!