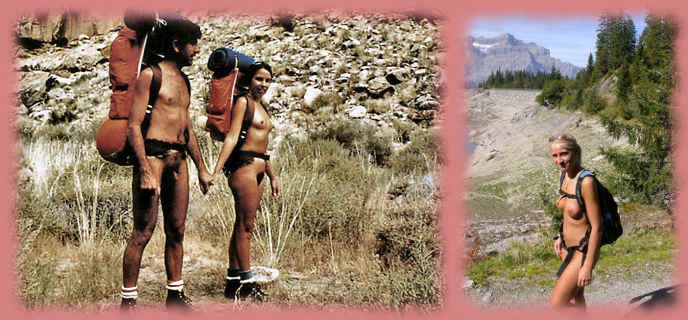 On this page I'm collecting links to places which are good for nude hiking according to nudists who offered them. I'll try to keep the countries alphabetic.
Note that I don't take responsibility for errors and mistakes, I can't go everywhere to check those places out. If only I could…
Belgium:
Naturlux, an organisation (Dutch/French) who organise nude walks in the Belgian Ardennes.
New Zealand:
Website for a group of independent nudists going bush for a week with simply nothing on. There is plenty of opportunity for tramping/hiking along relatively easy walking tracks. Some pictures available here on Google+.
Spain:
Casa de cinco hermanos. Casa de cinco Hermanos is a beautifully renovated house surrounded by natural reserves. Here you can have naturist holidays almost all year.
Worldwide:
Many links via the Naktiv.net hiking page.
Learn more about the options of 'freehiking' on the page of Ken Sunwalker.