Kleren zijn gewoon lastig. Vaak duurt het lang voor je iets vindt dat je aanstaat, dan moet je zoeken naar de juiste maat, en als dat allemaal gedaan is moet je op vanalles en nog wat letten zodat je je mooie dure nieuwe kleren niet verknoeit. En dan moet je ook nog oppassen dat je ze kunt blijven dragen.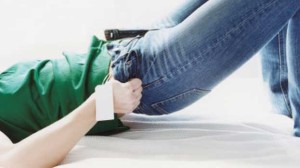 Kleren zijn beperkend. Hoe je het ook draait of keer, tenzij je iets draagt dat 2 maten te groot is zal er altijd iets strak zitten, de bloedstroom afknijpen, op een paar spieren drukken of andere leuke dingen. Om nog maar niet te denken aan de omstandigheden waaronder veel van die kleding wordt gemaakt, door mensen die te lang en hard moeten werken voor te weinig beloning, zodat anderen hun zakken nog wat meer kunnen vullen.
Kleren helpen ook om jezelf te verstoppen. Koop iets duurs en je ziet er duur uit, ook al ben je niet rijk genoeg om rijk te zijn.
Kijk eens naar nudisme.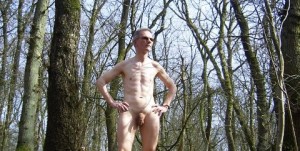 Gooi die kleren eens uit. Wees jezelf. Accepteer en waardeer je lichaam zoals nudisten en naturisten doen. Het is bevrijdend, en tegelijk een statement dat je de standaarden weggooit die de moderne maatschappij op je drukt. Leef naar je eigen standaarden. Denk er eens serieus over, en wees eerlijk. Verwar je dat wat iedereen denkt niet met wat jij zelf denkt? Stap uit je kleren in de veiligheid van je eigen woning, in je slaapkamer, met de deur op slot zodat niemand je ziet. Ontdek wie je echt bent. Probeer het verschillende keren, om aan het idee en het gevoel te wennen, de sensatie en het zien van je eigen lijf. Het is van jou, ongehinderd door kleding. Proef de vrijheid waarmee je je opeens kunt bewegen.
Probeer het maar eens.