Clothes are cumbersome. Often it takes a while to find something you like, then it takes time to find the right size, and once you have them, there usually are all kinds of things you have to watch out for so you don't ruin your precious and often expensive clothes. Or your shape.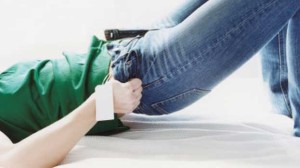 Clothes restrict. No matter how you twist or turn it, unless you wear something 2 sizes too large, there will be something that's tight, blocking the blood flow, presses down on muscles or other fun things like that. And not to think about where clothes often are made, by poor people who work too long for too little, so others can fill their pockets some more.
Clothes also help you to disguise yourself. You buy something expensive and you look expensive, even when you're not rich enough to be expensive.
Enter nudism.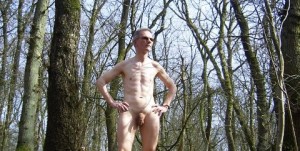 Drop your clothes. Be yourself. Accept and appreciate your body, like nudists and naturists do. It is liberating, and at the same time a statement that you throw off the standards that 'modern life' throws upon you. Live your own standards, and do think hard and be honest about that, so you don't confuse what everyone else thinks with what you really think. Drop your clothes in the safety of your house, your bedroom, with the door locked so no one can see you. And discover who you really are. Try it several times to get used to the idea, the feeling, the sensation and the look of your body. It's yours, unhindered by clothes. Enjoy the freedom you have in moving around in it.
Just try it.