Most textile-oriented people won't agree with this statement but naked is healthier. I feel like living proof and I let me tell you why. First have a look at this picture: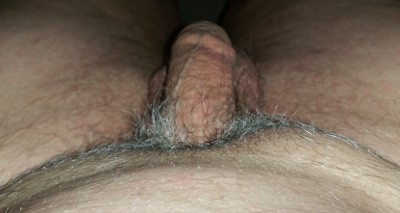 …do you see something odd? If not, look again. (If you have to look again you're still learning to be a naturist as you probably only saw a penis.) I saw it immediately as soon as it appeared. There's a bump on the right side. It's an inguinal hernia, also known as groin rupture. People who are comfortable with seeing and knowing their own naked body will notice and acknowledge such strange occurrences much sooner than clothes people. I am convinced of that.
Doesn't mean that I'm happy that I see it because this probably means surgery (be it minor surgery according to the doctor) and I haven't been in a hospital since almost 40 years.