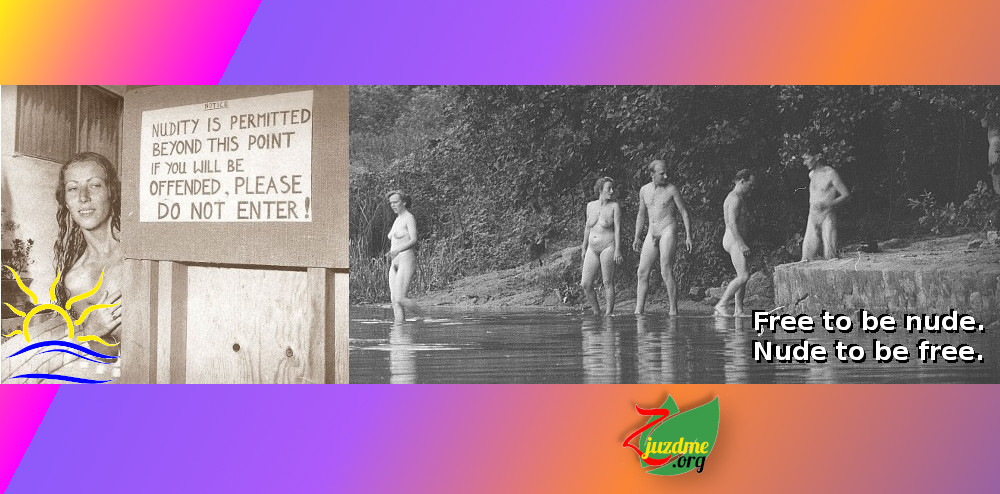 P.Z. Walker's Science Fiction
Nude in Space - Mirror Earth - Murphys in Space - Zoolah
---
Nude in Space
Nude in Space
Earth, somewhere in the future. The environment has changed. Cities are large, closed structures with permanent air conditioning, and nudist villages have appeared in the warmer areas.
When space explorers encounter problems while trying to 'tame' a new planet, they turn to the nudist population of earth for help. What will these nude space travellers encounter once they've left earth? And will they be able to return to their home planet?
You can find the book at Smashwords, Amazon, Barnes&Noble, Apple iBooks, Kobo, Scribd and the paperback is available at Amazon POD. Also on Google Play.
---
Nude in Space 2: A New World.
In this sequel to "Nude In Space", a group of 'nudies' want to escape a dying Earth in search of CS 298.
Will they succeed? And what if they do? Will there be that planet which was once visited and that no one ever returned to? Follow Bradley, Trish, Joan, Jack and many others on their quest, in search of a new world.
Available at Smashwords,Amazon, Barnes&Noble, Apple iBooks, Kobo and in Paperback.
---
The "Mirror Earth" series
Mirror Earth
Earth. The future. Researchers have discovered how to detect fluctuations in time and found that there is the possibility for alternate realities. Complicated calculations, big laboratories and big interests are at stake.
A group of researchers is dedicated to pursuing the biggest experiment in their lives: to see if there are indeed other worlds like ours. And what will they look like if there is anything like another Earth?

Step into the world of Mirror Earth to discover what's out there...
Find the book at Smashwords, Amazon, Barnes&Noble, Apple iBooks, Kobo, Google PlayBooks and the paperback at Amazon POD.
---
Mirror Earth Revisited 
In this sequel to 'Mirror Earth', Elisabeth and Roger live happy lives on the other Earth. They are still adjusting, but there are many people around to help them along.

Denise, Walter, Jane and Sarah are back on their home Earth. Due to what's called the failure of the time-fluxer project things aren't that great. The scientists go on because they have to. Unfortunately they only have each other to fall back on because Professor Holger has little love left for them.

Everyone thinks the troubles with the time-fluxer are over. It's time to think again.
Available via Smashwords, Amazon, Barnes&Noble, Apple iBooks, Kobo and Amazon Print On Demand. Also on Google Play.
---
Mirror Earth Network 
In Mirror Earth Network we rejoin old friends from various Earths. While Elisabeth and Gloria work on making the portal transport system work optimally, Professor Holger can't stop planning new expeditions.
Again there are many questions to answer and problems to solve. How dangerous are leatherbirds? Will Professor Holger ever make it to Mirror Earth and get his plans executed? And why is that painted person hanging around Elisabeth so much?
Sarah, once a science assistant, suddenly gets into flowers. This story will divulge her reasons. And if you like the Redolans... there are a few surprises waiting for you too!
Welcome back to Mirror Earth. Connect to the Network.
Find it at Smashwords, Amazon, Barnes&Noble, Apple iTunes, Kobo, Google Play and the paperback is at Amazon POD.
---
Mirror Earth Connected 
Redolans. You have to hate them. They're making the worst mess ever on Earth? On which one, though.
A meteorite shakes up the lives of Elisabeth, Gloria and Cobyo. Things from the past are suddenly out in the open again. Do they mean something? Tell something?
And then there's someone who calls himself the Sun Emperor. What is his part in all this? And is he from this world or from another one?
Too many questions to answer here, so dive into 'Mirror Earth Connected' and find out.
The book is available at Amazon, Barnes&Noble, Apple iBooks, Kobo, Google Play and as an Amazon Paperback.
---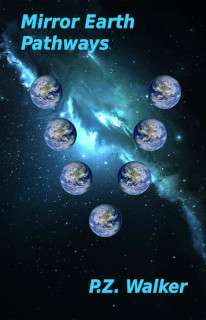 Mirror Earth Pathways
More troubles arise through the various worlds, when the Elders decide something has to happen.
A stranger shows up in the prehistoric jungle, and that is the start of new journeys and discoveries. Meanwhile, the attempts to get Gloria a new arm aren't making much progress either.
Abilities may come and go, but there will always be some pathways to get out of trouble.
Are you ready for dinosaurs, new worlds and a renewed encounter with the Redolans, then step right this way!
Find Mirror Earth 5 at: Amazon, Barnes&Noble, Kobo, Google Play, Apple iBooks and Vivlio, and you can read it on Scribd as well. The paperback is available through Amazon.
---
Murphys in Space series
Murphys in space – I: Pioneer
Henry Murphy and his family face all kinds of challenges. From housing problems to confrontations with the government, nothing goes easy for them.
The appearance of aliens make things even more complicated, and at some point Henry wonders who he can trust, who wants what, and who are the dangerous guys in this game that's unfolding around his family.
Join the Murphys and find out what is going on with Freedom Beach, strange beds and shuttles. You may even learn a thing or two about alien technology.
Available at Amazon, Barnes&Noble, Apple ibooks, Kobo, Amazon Paperback, Playster.
---
Murphys in Space – II: Ballata
Henry and his family find themselves on a small spaceship that is taking them away from Earth. After a stop and another start, the trip goes past Saturn, into deep space. The Murphy family does their best to fit in with the others. Suzy enjoys piloting, Mark learns a thing about farming and matters of the heart, and Hannah discovers her scientist side. Henry gets a job that resembles his old, traffic controller job a little. It's just on a bit grander scale.
After an interesting journey they arrive at Ballata, the home planet of Derlan, Heron and Rajin, and all their other friends.
Once there, however, odd things happen. Will the Murphys be able to keep their senses with all that goes on around them? And will Henry be ready to deal with the strange discovery he makes when he visits the village of an ancient Ballatayan civilization? And where do these mutants come from all of a sudden?
Available at Amazon, Barnes&Noble, Apple iBooks, Kobo, Scribd, Amazon Paperback, Vivlio.
---
Zoolah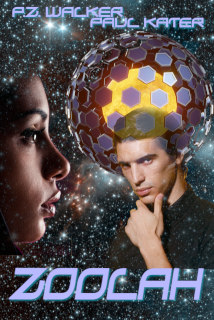 David is sure that aliens are visiting him at night, but no doctor can find a hint of the painful injections he suffers. When he and his new girlfriend throw a party, the aliens visit again.
Nothing in his life as a hiking guide has prepared David for waking up on a space ship. He feels even less prepared to help an alien race to save their planet. What's worse, he must adapt to living with one of them in order to do so.
Can David learn to cooperate with Zoolah to save a planet and their lives?
Find it at 
Amazon Kindle, Kobo e-books, Barnes&Noble, Apple Books, Google Play where you can also find the audiobook, Tolino, Vivlio and Smashwords.
The paperback is available via Amazon POD.