Yep. This might be a big one. Or perhaps it's a small one.
On the way home from work I was thinking about a suitable subject for a blog post – this one – and I came up with… naturism vs. religion.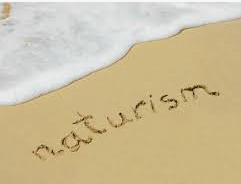 We all know naturism. The joy of it, the freedom, the relief that comes from it. And the sadness at times that not more people dare to take that step out of their clothes and into a new life (which I know it was for many people).
So how does religion enter this arena of liberty?
We know about Christianity and Islam as well as we know naturism. Some may know more about one than the other, and that's quite alright. No one is supposed to know everything.
I know there are Christian Naturist groups online and in real life (let me write that out). There are also Christian groups that condemn the practice of naturism. They are determined to go to their heaven in full dress, all dolled up and so on. Of course. To each their own.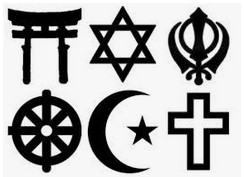 I also know there are Muslims, e.g. in Egypt, who are naturists. Since naturism isn't actually 'a thing' in that country, these people have to practice their naturism in secret, which is a crying shame. And yes, there are bundles of Muslims who condemn being naked. They are convinced that their god has better things to do than watch naked people.
This opposed to the Christian god, who looked at Adam and Eve while they strolled around in the nude until that certain moment.
And there are atheists, people who don't believe there is a god peeking over their shoulder all the time. Those are the ones who, in my opinion, should have the fewest hangups about nudity (and still there are lots who do).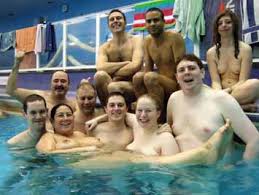 That was the starting point of my idea for this blog post. How would the match of religion vs. naturism unfold? Would religious naturist people stick to their own religion while mingling with other nude folks? Or would naturism be the more common denominator (hey look, I know difficult words) and would, therefore, naturism take the boundaries of religion away? What do you think? Do you have an opinion about this? If you are religious and a naturist, how do you feel about this?