Yes, we're at it again. Time for politics in the Netherlands (city council elections). And the SGP party (heavily reformed Christian) in the city of Apeldoorn wants a ban on all public saunas and nude beaches.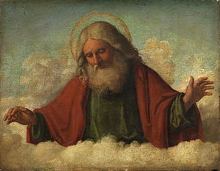 These people don't want to be confronted with nude people. The fact that nude beaches are well indicated doesn't matter, the fact that saunas are controlled and you have to pay to go in there doesn't matter. God doesn't allow nude buttocks, it seems. (Why don't they have a problem with Eva's breasts being shown everywhere, I wonder?)
They don't want to be confronted with nude people (how often do you run into those in the street during the week?). Well, I don't want to be confronted with sermons and other religious outbursts during the week. (Thanks for that, Rob Meerwijk.)
God, so they say, gave us clothes to put on. (Uhm, it's bad weather that made that happen, Google "Climate change", guys.) Kind of hypocrite to blame their god as he first 'created man after his own image', and that man was… naked!
Dutch links to the matter: one here, another one here.