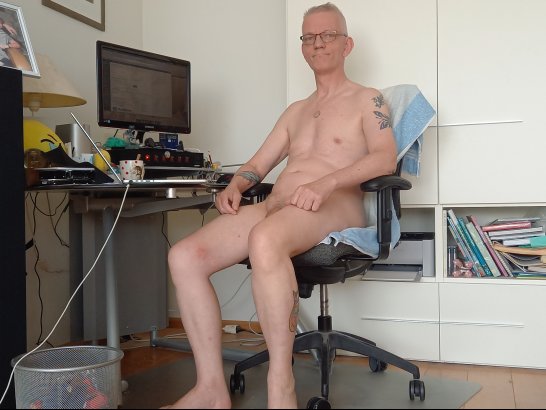 I'm sure that many of you (us!) have been working from home for the most part, the last year. How did you like that? Were you able to get into the swing of 'home office' easily? And did you have the opportunity to make it 'nude office' as well?
I'm a lucky one in that respect. I work in IT, specialising in Cloud technology. That means I can do about 98% of my work with a computer, from anywhere, as long as there is some internet connectivity. Just occasionally do I have to pack up and head out to a customer's site. Some things require hand-on hands.
COVID-19 now seems to be mostly contained in many parts of the world. That means that offices are opening up again. I really wonder how you feel about that. Especially the ones who are required to head back into the office.
I heard from several areas, e.g. even Google and Apple, that their employees have asked if they can please keep working from home. I fully understand that. Maybe many of them are naturists who appreciate that they don't need to get dressed to get to work. People who also don't have to flood the highways and join the happy commuter's traffic jams.
On the other hand I heard that people are glad to escape their homes again. Glad to drive their car, bus or train to and from work, as if that is a portal into the work-mode and back to home life.
Which tribe are you in?