Stereotyping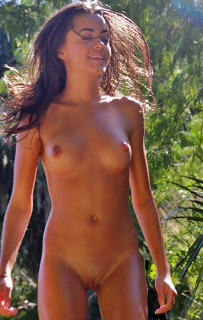 I keep seeing it and it keeps surprising me. Stereotyping. It is (actually it was) very visible on my Twitter feed. All those people posting images of nudists and naturists. Not themselves, of course.
They post pictures of young, fit, happy people in the nude.
Mainly young women.
Wrong
You may wonder why I think this is wrong. Let me explain.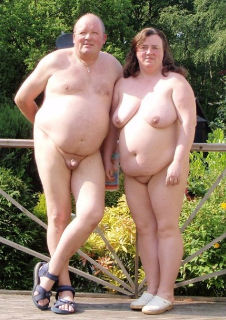 When I go to a nude beach, a naturist resort or a clothes-free sauna, I see all kinds of people. The thing is: least of all I see the young, fit, nude women that are splattered all over the naturism promotion feeds.
Instead I see the kind of people here on the right. The older, balding, not so slim, not so fit one. The people with wrinkles, who have been nudists and/or naturists all their life without giving a damn about how they look. They have the right attitude. Don't make everyone think that your body becomes young, fit and pretty once you pretend to be a nudist or naturist. That's not going to happen, not now and not in thirty years when you're even older and wrinklier (unless someone comes up with a happy pill that does it for you).
Be a real naturist. Go naked because it makes you feel good. That is the happy pill we have now, and it works on another side of you. On the inside. The mind. Having the right mindset will make your mind, your spirit young and fit. And you have the benefit of real freedom, inside and out.
Twitter feed
As I said, my twitter feed had a lot of those images.
It doesn't anymore. I have stopped following those picture-cannons which spread false images and ideas about our life style. I don't agree with them so I don't need to see them.
I'm convinced they feel they're doing naturism a favour, otherwise they wouldn't be putting so much effort into all this. I'm also convinced they're missing the point and attracting the wrong audience.