That is the title of an article from a British newspaper that I found in my news feed a few days ago. The original is here. The article talks about a sign that was clearly put up by nudists:
According to the article, the sign said, "You may encounter naturists enjoying this area naked today. Simple public nudity is not illegal in England and Wales."
Next, there is this: A spokesperson from Forestry England said: "This is an unauthorised sign. We have not permitted or been made aware of any events taking place. The sign was removed last week by our rangers."
Obviously neither this spokesperson nor the rangers who have removed the sign are not aware of British nudity laws. There is no need for an 'event' to take place when people simply want to put in some recreational nude time.
There are comprehensive rules and guidelines for the British police etc. Clearly the rangers were not aware of this either.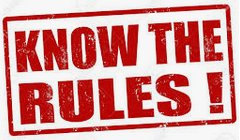 It's scary to witness that, in this age of information and communication, this kind of information is barely communicated. Of course it could also be that there is too much regulation and communication. People can get overloaded with that. In my job however, it is common practice to first check if there are rules and agreements on things, before acting. (I wonder what happened with the sign too. Did it get returned to the owner or the person who put it up as a courtesy for other visitors?)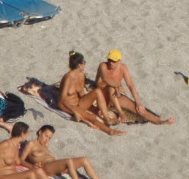 This is yet another sign (pun intended) where people are reacting on the trigger word 'nude'.
It is sad to see that there is no progress being made in this area, in a time where the world is warming up and clothes are more and more unnecessary.