Fairies? Yes. Fairies.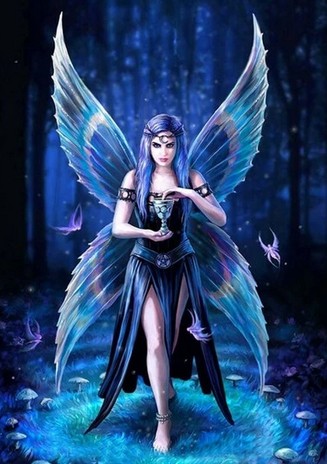 Why that?
Well, it's that writer brain acting up again. I know, it can be a nuisance, popping up at the most inappropriate times hahaha.
But I really thought about them. What are they? From where do they come? And, you probably wonder, what does this have to do with naturism? Well, hang in there, dear reader. We'll get to that.
So. What are fairies?
A fairy is a type of mythical being or legendary creature in European folklore, a form of spirit, often described as metaphysical, supernatural, or preternatural. Myths and stories about fairies do not have a single origin, but are rather a collection of folk beliefs from disparate sources. Wikipedia
I was immediately drawn to the words 'supernatural' (a manifestation or event attributed to some force beyond scientific understanding or the laws of nature) and 'preternatural' (beyond what is normal or natural).
Okay. Nature is definitely a part of it. And I think you may get where I am going here. Suppose fairies were real and not thought up by humans. What would they look like? Hint: the one above is clearly according to 'the rules'. She wears a dress. A very human dress, which is idiotic for a non-human creature. For me all living creatures come from nature, so fairies would come from nature too. A part of nature science doesn't understand.
Natural fairies
Wouldn't this fairy be much more 'natural'?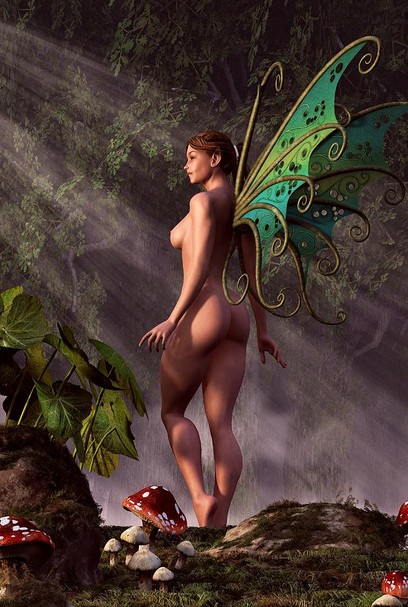 I would like to think so. Just like humans, dogs, horses and other creatures from nature, they would start off naked. Would they need clothes like humans do? Perhaps. But since they are considered super- or preternatural, they might be beyond such things (and yes, I do envy them for that, even when this is all hypothetical).
Humans started covering their body for warmth, but humans are not supernatural, no matter how many of us think we are. So why would fairies need that same kind of covering?
Unfortunately, fairies are thought up by dressed humans, which is why most of them are depicted like dressed humans.
Still, my writer's mind insists on naked ones. Since they are from nature. And that's where you also often find naturists.