I kid you not. There is a big advantage to being old and wrinkled. To being "beyond repair" from modern industry that tries to beautify and rejuvenate everyone in order to flog their products too.
When you reach that age, there is not much advertising bugging you. You are how you are and you accept it. That might be the reason why there are more old than young people into the nude lifestyle.
When you reach that age, most people don't want to look at you any more so what the hell, might just as well be as comfortable as possible. When old joints aren't cooperating, can you imagine how welcome it is not having to put on clothes, or shoes?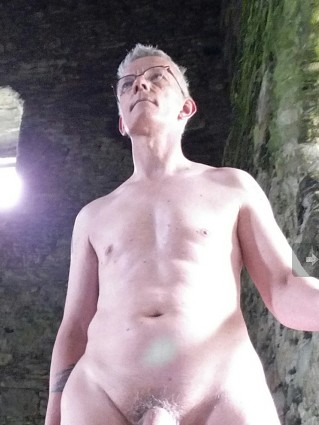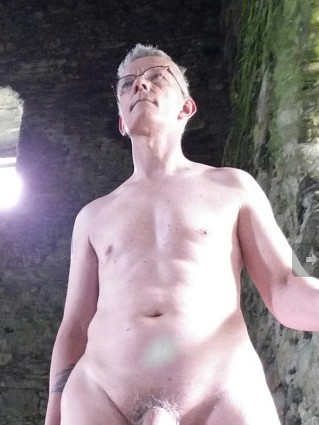 I know that many people don't know but I am approaching 60. Next year I'll be there, and I'm happy with that. I have never given a wet fart about how people see or look at me. Maybe I'm weird in that fashion, or just a mental hippie, but it is how it is.
If people don't want to see me, fine. Then I won't see them, which works both ways. Perhaps it is because I hate advertising with a vengeance (I don't watch great youtube videos if I have to first sit through a stupid ad), but I have no problem with old people being old, or even young people being old. This craze that everyone should have the body of a 20-year-old, with silicone-filled boobs and viagra-supported erections, all in the name of youth… blargh.
Give me old, wrinkled, happy and nude over fake youth, plastic surgery smooth skin, depressed and never wearing the right clothes. I met most of my best friends on nude occasions, in sauna's, nude beaches, nude resorts etc. And they don't care either.
Here's a cheer to naked friends. Old and wrinkled. And without a care.