Clothes. Really. I wear them.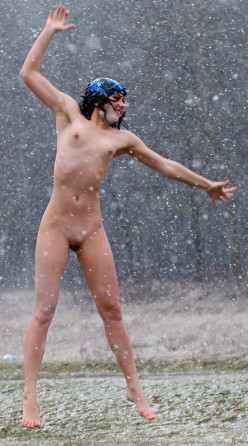 If you want to stop reading now, do so.
The rest of this article might shock you if you're a hard core naturist that never wears clothes. (And if you manage to do that, do let me know how you pull that off!)
Weather of late has been quite sad. Rain, drizzle, unpleasant temperatures.
Not the summer most of us dream of unless you're a needy plant. In which case you're always naked.
So what to do when the weather's not nice?
There are a few smart options.
Go on vacation to a warm place where you can be naked all the time.
Nice plan if you have the time and the money for it. I'm sure at least 12% of the people reading this recognise that one. 😉
Turn up the heating of the house and be naked.
Would work, but I don't do that. I try to be environmentally conscious and not doing the heat up thing has a place in that mindset.
Put on some clothes.
Shocking, I admit, but it's a tactic people have used for centuries. One that works.
Move to a place where it's warm all the time.
Now that's smart!
But… but… you're a naturist!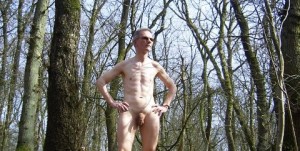 True. I see myself as a naturist but one that's not made of penguin or polar bear.
I'm a human who doesn't like the cold. Interestingly I've gotten more cold-sensitive over the last few years; I'm sure that age has to do something with it. I'm approaching 60. Are there any people in their second youth who have noticed something similar?
Anyway, this is how I deal with poor weather conditions. At first I wasn't showing the real naturist but then something made me grin. There are those naturists who claim that a true naturist doesn't have tan lines. Well, trust me – I don't have any!
Things will get better. Sooner or later.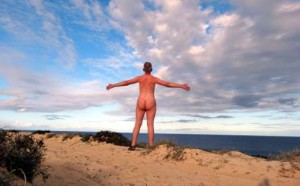 It is only a matter of time for things to get better again. Either on a vacation, a summery end dash or something I can't even imagine now. If nothing else happens there's always the shower or the sauna.
This is how I handle piss poor weather. If you have other ways, perhaps even better ways, I'd love to hear them. We're all in this weather together so we can learn from each other.
Stay happy, stay as naked as you can.