Laundry.
Yep.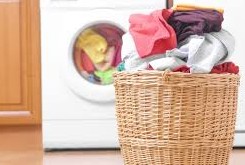 Laundry. We all know it. Even nudists know it.
This was a surprise to one of my coworkers, a few days ago. In a fun talk about vacation, said coworker complained about the loads of laundry that had to be done afterwards. I felt good about saying that I didn't really have too much work with that. Of course, there are shorts and shirts and the odd bit of underwear, but nakations (a concept I had to clarify a bit 🙂 ) mainly get you a bunch of towels that need to be washed.
Towels. A bare (person's) necessity.
My coworker was quite surprised about that. "If you walk around naked all day, why do you need towels?"
Well, for instance at a pool or the seaside, to dry off if there's a chilling wind. And… yes. To sit on. Also on chairs. This to needed elaboration so I enlightened her about the fact that when you're naked, your bodily saps won't cling to clothes (unless you sit on a dressed person 😉 ).
So you use a towel on a chair. It didn't take much more to convince her about that need.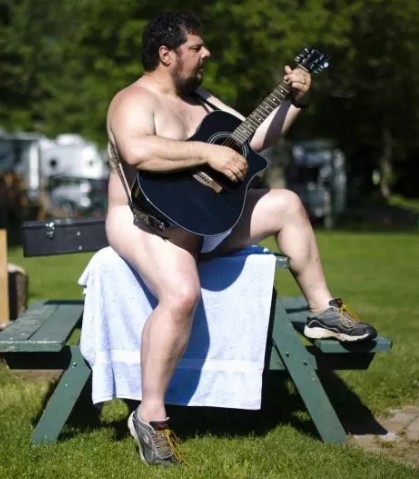 It's always nice to talk with someone who's open-minded about such things. Many folks will never understand the joy of naked freedom. My coworker said to never try naturism or nudism but told me it was interesting to hear about such things.
Have you ever been able to talk about your lifestyle freely at work? Let me know. Or let me know about the weird things you've heard about it. It's time for a laugh, folks!