And that close to home.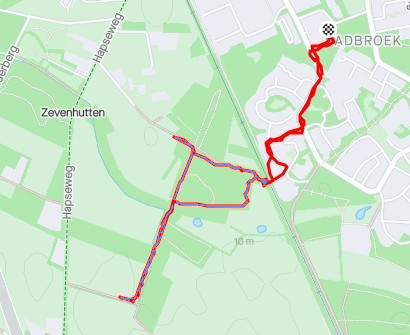 This might not look like much, but it's a trail I found that I can walk naked at least half. The altered line (not red, I don't know what it's called as I am colour blind) is the nude stretch. It's a fabulous little stretch, all among the trees, and there are a few small side trails I can do as well.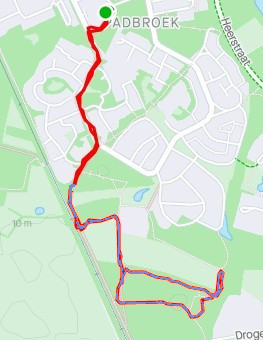 This is another trail I found that's perfect. The non-red part can be done naked easily.
On both occasions I ran into a non-nude person, just once, because these are not the routes people prefer, so far away from 'civilisation'. Well, I'll take them; they're perfect. Each trail gives me at least 1 km of nude walking, and each time it 'surprises' me how free that is.
Putting the clothes back on is always a bit of a downer, but I know there will be more naked walks. Perhaps the choice of routes looks a bit limited, but I'm convinced that many people don't even have 1 or 2 of such routes to take, so I count myself lucky.
Do you have nude routes near where you live? (I.e. without having to get into the car and driving there?)