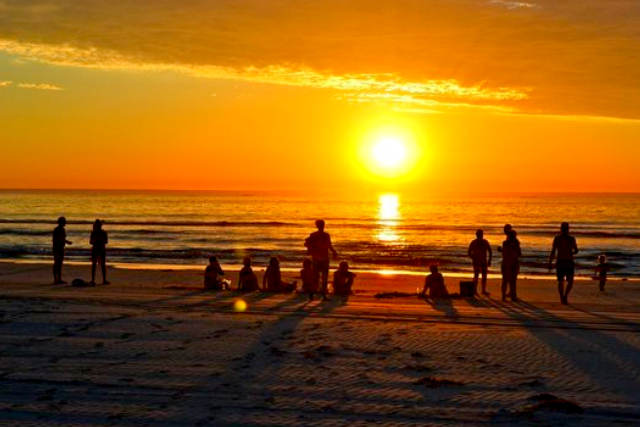 The past Saturday, my girlfriend and I were off to a sauna/wellness complex in the neighbourhood. It's called "Thermen Berendonck". We knew the day would be good, but it turned into a glorious day, because the weather was amazingly kind to those who want to relax in the nude.
Sunshine and 21C (70F), barely any wind and a wonderful area, inside and out, to enjoy. What more could you ask for? I mean, have a look at this: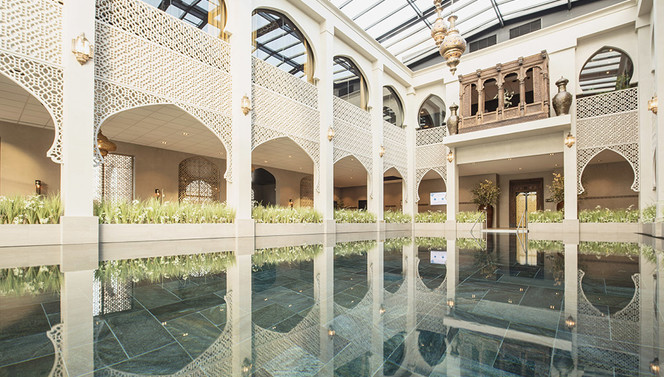 It was good to see "many" people there. The sauna still maintains a strict count on the people allowed in at one time, due to Corona measures, which is great, but to see so many people enjoying this place was nice.
Again it struck me that there are many folks who cover up to the nose when they're not in a sauna, a steam bath or a pool. Bathrobes, towels, anything goes. These are the people who also keep their towels around them until just before the moment they sit down in a sauna. As if that small difference between standing and sitting makes that no one can see their nakedness. And some people actually keep their towels wrapped around, to keep their 'dignity', or whatever they would call it, intact. And that while there are plenty of people walking around naked and carefree, the way such a day should be enjoyed.
To each their own, of course, but I do wonder what could go on in the minds of the people who keep their 'shields' up. Are the appalled by the sight of all those naked people? Curious and peeking? Proud that they, at least, maintain their chastity and don't throw themselves at the mercy of the world's eyes?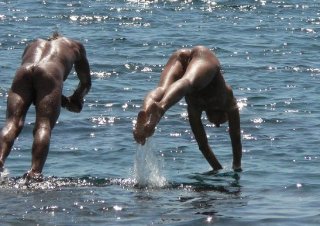 For me it will probably always remain a mystery why some people are so scared to unload their clothes, even when so many nude ones are around. Don't they see it's normal to be naked? That not every naked one is the symbol of physical beauty-standards and youthful attractiveness? Or don't they want to see that?
It's probably something else. I can't help but pity those people, but I do hope they enjoyed their version of that glorious day to the fullest. Like we did.