Ouch… Children. Difficult topic! Sensitive issue!
But not for naturists.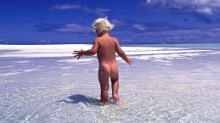 Who doesn't know this kind of image? A young child, having fun at the beach. And, indeed, not wearing a swimsuit.
I'm sure we've all seen this once or twice in our lives.
And why is there this switch in many people's mind that tells them to put something on the body of their child at an uncertain age? Uncertain because this age seems to differ from parent to parent.
We all know that nudity is normal. At least, we should know that. It is how we and all other living creatures come into this world. No clothes, no nothing.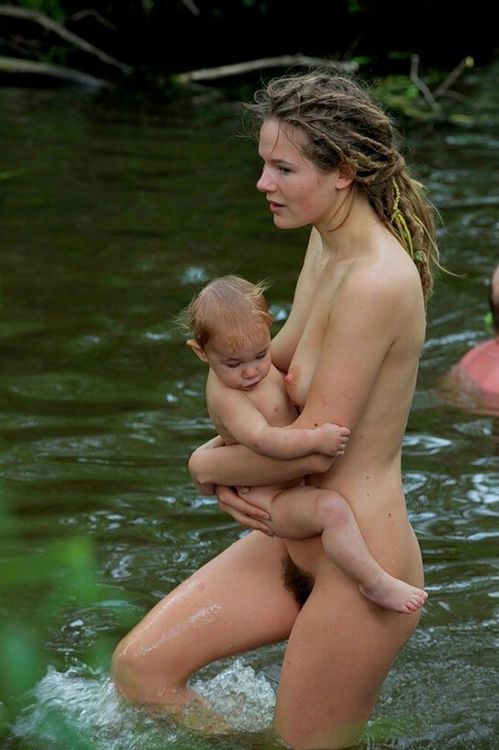 As I was thinking about this, I went out onto the world wide web to find out what that thought of this. The results weren't surprising…
"Your Kids Table": When kids have sensory issues with clothing it can be overwhelming, confusing, and exhausting.
Hmm. That says something, doesn't it? Hardly surprising, because clothing isn't natural. It can be necessary, but that's something else.
"Today's Parent": "Children ages three to five are learning to dress and undress themselves, and often enjoy this independence and the feeling of being naked. Taking off their clothes may also be a way to protest, or to seek attention."
The feeling of being naked. Well, if that doesn't ring some bells…
And then there's this question on Quora.com: Is it normal for my child to hate wearing clothes?
The top answer here is seriously sensible:
It's perfectly normal and natural for children to prefer being naked. Any clothing is less comfortable than not wearing clothing, and other than to stay warm when it's cold out, they don't understand why they should have to wear it.
Most kids gradually give into their parents demands that they get and stay covered up, but sometimes takes years before they're fully conditioned to be ashamed and embarrassed of themselves when they're not wearing clothes. Not that it's a good thing that they should ever think of themselves that way, but that's the result.

Each child is different. Most kids will happily stay naked when you let them be naked, and personally, I believe there's a lot more to be gained down the road by letting them be naked as often as possible unless there's a reason they have to be clothed (out of the house or when guests come to visit).

It's nice in our case to have happy naked grand-kids to remind us of how our kids and how we felt about wearing clothes at their age.

Rick Orlando, Father of two now grown kids.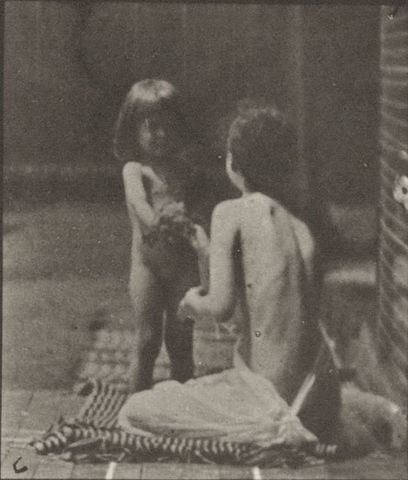 Clothes protect us from the cold, from getting hurt and even from sunburns if there are no other options, but seriously… stubbing the full human sensory experience for the 'sake' of this clothing fetish that goes around… isn't that taking things a lot too far?