Working from home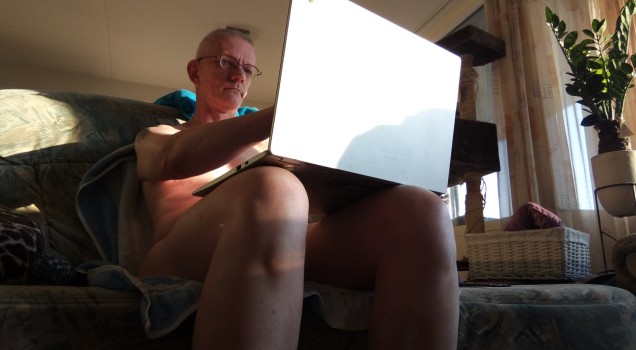 We all have been socially distant for a while now. Working from home has become the norm for most of those who still have a job. (And yes, I very much feel for the people who were furloughed or laid off. That should never have happened.)
I don't know how you can go about your business at home. I live on my own, with my cat. My cat doesn't care if I wear clothes. As long as he gets attention and food, he's happy.
Since I don't have to run out to work, I tend to stay clothes-free most of the time in my house. For some online video meetings I put on a t-shirt or something because I know that is necessary, but that's about it.
And then grocery shopping happens.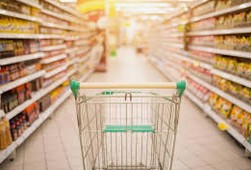 Grocery shopping and any other kind of outside activity requires clothing. We all know that. It's a sad state of affairs that we all lament plenty of times during the week or even the day, depending on how often we have to leave the nudity of home.
For me, social distancing brought a lot of naked freedom. I hope you encounter that too. Not having to wear clothes is great as long as you can get away with it. But this freedom clearly comes at a price.
I still have to get dressed once in a while. Just like before any lock-down and social distancing. But lately, the act of suffocating my body feels worse. My skin is getting more and more used to breathing freely, and suddenly there's this layer of stuff on top of it.
I object!
I really do. Living la vida desnuda (the naked life) is great, and it's really sad that this is not accepted by the world. Of course, when it's cold, it's smart to put something on. But on the Northern hemisphere, summer is coming. How nice would it be to go outside clothes-free. Okay, I'll stop here – we've all been there before.
Still, with COVID-19 going around, it pays to be careful. Somewhere online I read that the virus will live shorter on skin than on fabric. I have not found proof of that. In fact, this interview hints at a similar life span for both skin and fabric, so be careful.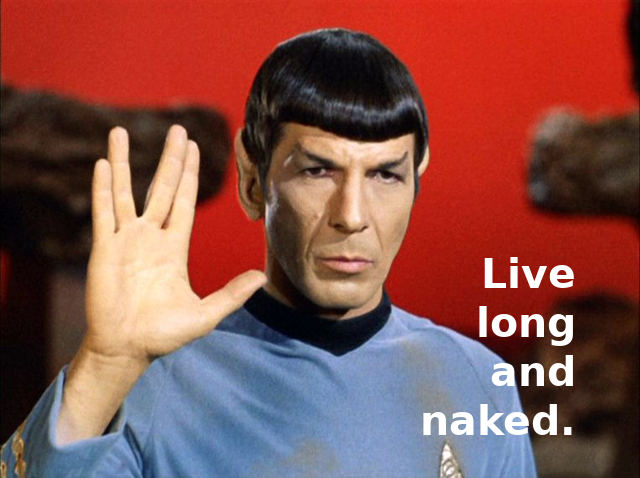 Live long and naked, people. As much as you can.