Driving naked
I talked about this before. Intrigued as I was by the comment of Artur,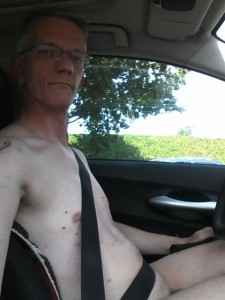 I decided to look into the Dutch laws about the need to be dressed while driving. I spent several hours going through all kinds of law texts, searched for stuff on a Dutch law website, and I came up with nothing related to the need to be dressed. The only law article that came up several times was the famous 430a, which 'regulates' the options for being nude in places. It decrees that you can't be nude in public places. Places that are obviously not suited for it. Places where lots of people pass by.
This brings up the argument if the inside of your own car is a public place or not. I would assume it's not. In a public place everyone can come in and sit down. That is not the case with my car. Now you may argue that it's public enough for people to look inside and see a nude person in there. Correct. However, in the Netherlands it's legal to be nude in your own house without having all drapes or curtains closed. People looking inside do so on their own risk.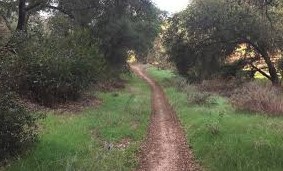 Also it is okay to be naked in outside places where people can 'look in', meaning that you can be naked without having to take precautions not to be seen (a.k.a. 'offend' others). Places like this, on the right. Hardly a through road, right?
United States
I know, having read many accounts online, that lots of people drive naked in the US of A. I actually found this interesting website for Americans about it at compare.com: Is Driving Nude Legal? (And Is It a Good Idea?)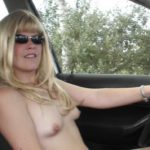 Apparently it's mostly illegal over there, but restrictions happen on a per state basis, so know your rights. The most important thing there is what I've always said and thought also: don't do crazy stuff. Drive like a normal person. Don't attract attention. If there is no reason for people to look at your car (and you), they won't. They'll just drive on, paying attention to traffic as they (and you) should.
England
Considering the post I made about freehiking in the U.K. which details quite precisely what is okay and what isn't, I would guess that driving nude there is safe also, provided you are in control of your vehicle (wear shoes).
Again
Yes, I know, I've posted about this several times before because it's a topic I really am intrigued with since there are (at least in the Netherlands, as I said) no actual rules that I've found. And I love driving clothes free because of the liberating feeling that nudity gives me.
Have you driving naked? In what country? Do you have tips and suggestions? With enough feedback I might compile a 'driving naked' page with them!