Parks for naturists (and resorts of course)

As a kind of follow-up on my post on nudist colonies I'd be surprised if you hadn't heard of naturist parks and resorts. There's even a good chance you visited one or more. I was thinking about parks and resorts one day and a thought popped up: Does size matter?
Does size matter?
This is because there are parks and resorts in many forms, shapes and sizes.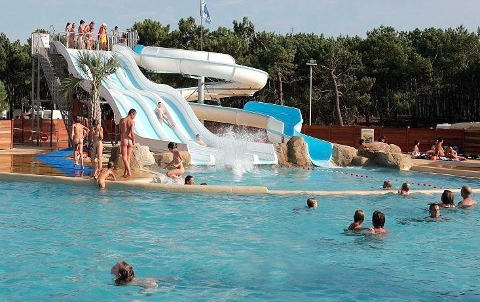 What is small and large in this context? I guess that's what you're used to. Depending on your area a club with 100 members can be large, whereas a resort with 400 members can be small. Look for instance at the giant resorts in France, like Montalivet or Euronat, each of which can house thousands of guests at the same time.
Those are resorts where you can shop, dine, walk and bike in the nude for your entire stay.
So what's your choice?
Do you like big parks? Small parks? Any kind of park? Or do you dislike parks and so on in general?