Hello, and welcome back to meditations.
I hope you did your best at meditating over the last days. If not, that's fine. Meditation is not a must. It should become a 'want' once you discover how good it feels and finally it turns into a 'need'.
Many of you may have found that the first few times this meditating thing went quite well. Some may still struggle. It's normal for the first few times to go well and then suddenly the whole thing becomes a mess.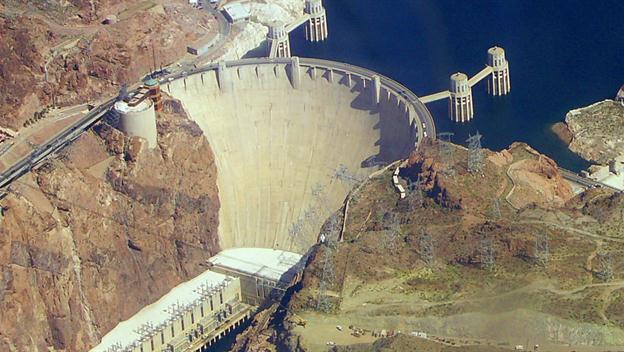 You count to 3 and then thoughts are flooding in as if your personal Hoover Dam just broke, and there's no stopping the bloody thing. Yes, sounds familiar. It's normal. What happens is that your mind, the thing that's been taught to be active all the time, suddenly notices you're not paying attention to the gazillion thing it tries to tell you so it becomes oppressive. It will do what it can to annoy you and yells

LISTEN, DAMN YOU!
But take heart. Meditation will take hold. It will teach your brain to listen to you. Whenever this kind of flooding happens, or when random thoughts pop up, just tell your brain, your mind that it's okay and that you'll deal with that later. "but first we meditate."
This can take a long time (I'm talking months, up to a half year) but as you go on and progress you will find that the practice gets better and easier.
As I promised, here is:
another form of meditation.
Again this is done sitting down. For this exercise you need an object, preferably a simple object like a cup, a mug or a simple vase.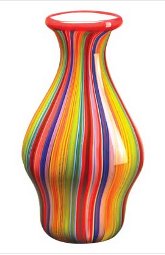 Take a few minutes to look at the object as it stands in front of you. Just look and see how it is shaped. Don't turn it to see the other side, just picture the thing.
Then close your eyes and repaint that object, let's stick with the vase, in your mind. Recreate the vase. The shape, the colour, the reflections on its surface (oh yes, there are reflections of light). You will notice that your mind starts yapping at you again, begging for attention.
Remember to tell yourself, "Sure, mind, you'll get your attention. When we're done here."
And you return to the image of the vase in your mind. Keep creating it, improving it, making it as real as you can.
Keep your eye on the time you spend on creating that vase. Do this for about 5 minutes. Then look at the vase and see if you missed some details. If you did, great. You'll notice them next time. If you had it perfectly shaped, well done too.
Feel free to try this meditation. It may suit you better than the counting one.
There is no need to stick with that first cup or vase, you can take different objects for repainting them in your mind. Just don't take things that are overly complex or difficult. Meditation is meant to be easy so take easy subjects.
It's boring.
The idea behind these forms of meditation is to bore your active mind. Your mind is meant to keep you busy but in these modern times it's taking over too much. You have to be up and at it 24/7, if possible even more. That is insane and not what a human is made for. Alas, the economy demands it. You can resort to the Fukitol pill and just run with the fl
ow, or you can meditate
Teach your brain to be quiet a few times per day so your inner Self, your Soul, pick your name for it, has time to breathe and make itself known.
This is the way you can tap into your Self. Your Self is something else than your mind. Your mind picks up things from outside you and acts on those. Your Self has lots of things to tell you, for instance creativity and understanding and love of nature. Scraping off the layers of stress that you gathered with all your mind-thinking will open up the way to that inner part of yourself. I hope you will persist in the practice and find out wonderful things about yourself you never knew existed.
Happy meditating!