Alright dear naked readers,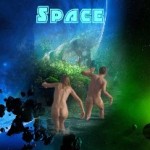 I need your help. I'm looking for books that include naturism/nudism in a decent way. A bit like the Naked Crow books I've written. So far I've found "Naturist, Red in Tooth and Claw" which was an entertaining book (despite the horrible editing and the mistakes in it), and also a book by Robert Longpré about travelling to Santiago de Compostella, "A Small Company of Pilgrims". The last book on naturism I found and read was "Being Naked", a short but very honest and wonderful read. Do you know of other good naturist books? I really want to know because I'm curious how many decent books about naturism and accepted nudity are out there.
Thank you for your help!