How did your first time outside happen? Outside in the nude, I mean by that. Nude by your own plan, simply because you wanted to do it? Did you plan it? Were you alone or in a group?
For me it's quite a while ago, 25 years at least. I'm not even entirely certain any more. I had planned to go out on the bicycle to take some pictures as it was a wonderful summer's day.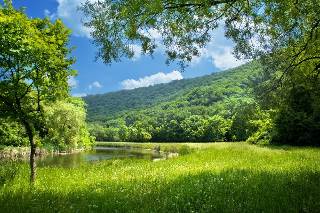 I've always loved taking pictures so that wasn't something unusual. Far behind a few remote farms I came upon a great field with grass and flowers, and after taking some shots around there the thought hit me. I'd been naked inside, alone, in safety before quite often but I had never dared to go outside and undress.
The day called for it, there was no one around and that's when I decided to go for it. As I said, I don't remember when it was but I do remember my heart pounding as I started taking off my clothes. This was baring it all in nature. Partially I feared being seen (really) and partially I was going through a rush of excitement, anxiousness, you name the emotion because I don't know the proper word for everything that went through me. The first minutes were definitely uncomfortable. Not because I was naked but I didn't feel at ease with being naked out there. First times are often scary.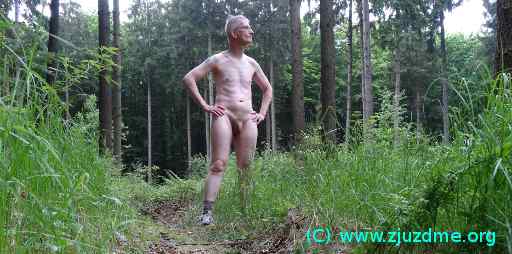 Since then I've enjoyed the naked outside very often, alone or in the company of nice people at resorts, naturist hotels and nude beaches, and I won't go back to the dressed life in that respect. I'm really curious how you experienced your 'first time'. Leave a comment if you feel so inclined or perhaps drop me an email if you think that's easier/less public.