Really.
Nudism and naturism, nude recreation, they're not about the body, and certainly not the bodies of other people. Many people, certainly the unenlightened ones, will think otherwise. Why else would you hear things like "when you go to a nude beach you see the people you don't want to see"?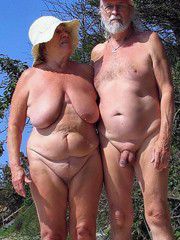 That makes me wonder why such people go to a beach. To stare at others, probably, not to have a relaxing time.
Naturism (for me at least) is about body freedom. The awareness that nearly no body is perfect (mine certainly isn't) and that you can be happy with that.
We're not here to be perfect in every way, even when advertising tries to convince us otherwise. They're wrong and they just try to get into your wallet. After all, unhappy people are more willing to spend money on 'improving' themselves than happy people.
Happy people don't need all that. It basically comes down to "Love the person that looks back at you in the mirror, that's where it all starts." (Via twitter, by @AphroditeAfter5)