Nude Art? Affordable? Doesn't that sound good?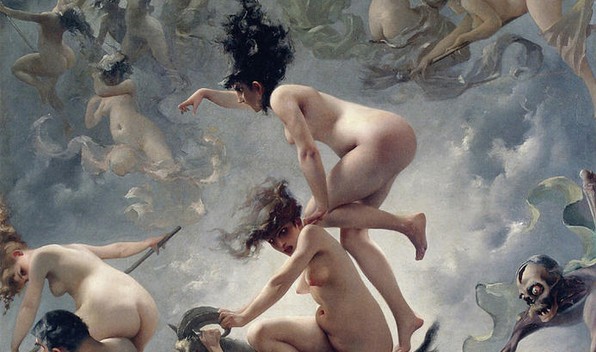 Yes. Today I want to focus on nude art for your (and my) home, but not the stuff that will require you to sell your house. Or mine.
We all know that art is an expensive game. Some pieces go for a mere $10.000, others for a LOT more. That's out of most people's range.
So how does affordable nude art work?
Basically it's quite simple. The image above comes from FineArtAmerica. They have lots of replicas that aren't insanely expensive. A basic print or poster starts at $16. Follow this link and see for yourself. You can also go crazy and order stationary of it, or even a beach towel.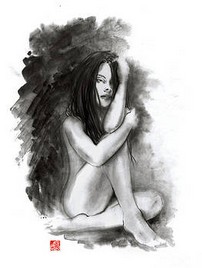 Maybe you're more into this style, which I also found on FineArtAmerica. (Note that I don't get commissions, it is just a site I found that has good stuff for very nice prices.)
There are loads of styles for nude art, probably too many to list here, so hop over to there if you feel like browsing of just to get an impression.
Another fine place for nude art is Saatchi.com.
Saatchi is where I bought one of my Susannah Martin prints, and I'm overjoyed with it.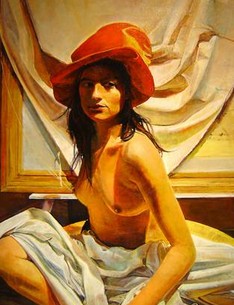 Here is a sample of the art I found at Saatchi.
I have the feeling that Saatchi is more expensive than FineArtAmerica but the print I got from them is more than worth it. If you follow this blog or my twitter-feed, you have probably seen the name Susannah Martin quite often. She's (in my opinion) an exceptional artist who creates amazing painting that are incredibly lifelike but has lots of fantastic/fantasy elements added to them.
Susannah Martin
You bet she deserves her own section in this post. I love the work of Susannah Martin.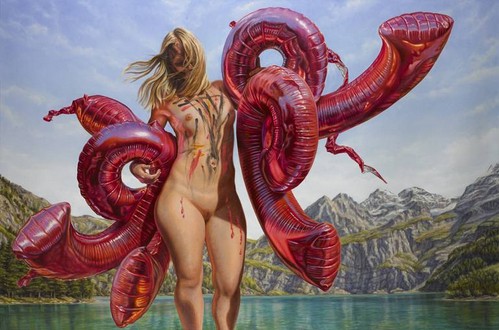 Print of her work are more expensive (count on $60 to $100+). It might be because it's Saatchi – they have high quality standards and expensive paper, but compared to original prices, that is still very acceptable, I think. If you want to own something special and you can afford it, then you get something amazing that looks fantastic.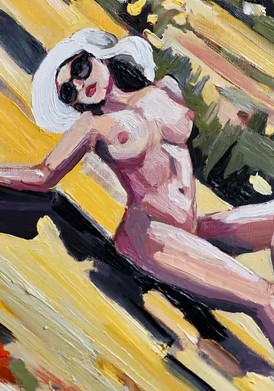 Of course, there are many other places where you can find nude art, like 1stdibs.com, but I will leave the search for those other places to you.
If you read this far, you are probably interested, and as we all know, Google, Bing and Ecosia are our friends in finding interesting material.
Thank you for your interest. I hope you will find some wonderful art prints. It exists, and as you saw: you don't have to sell your first-born for a good print.