We all want the entire world to become naturist. Or at least, that the entire world accepts naturists as sane and full members of society. We don't want to be seen as weirdos, or – even worse – perverts and child molesters.
By now we all know that it's easy to reach the entire world, because we have this crazy little thing called Internet. At the same time, we should realise that it's not possible to change the entire world. Some folks will want to listen. Others are stuck in their ways and ruts so deeply that no mammoth tanker or Kenworth truck can pull them out of it.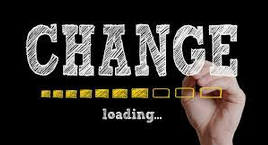 It's important to know where our boundaries are. Not in the way of self-limiting where we want to and can be nude in nature, but in the way of recognising who we can (try to) change (as in perspective about nudity) and who's beyond help / hope.
Some people will keep running into the same wall forever, hoping to bring it down. Kudos for determination, but minus several hundred points for smart, because it is a waste of energy and time. Energy and time that can better be used to be nude with others, to enjoy the time we have. It's also possible that such determination will have an adverse effect on that wall (those people who don't want to see our ways). The people who keep trying will be seen as annoying, pests and other bad things, which is not helping the reputation of naturists anywhere. "The wall" has access to this crazy little Internet as well, and they can spread anti-propaganda towards naturism.
So let's be smart about this whole 'conversion' thing. Don't go out of your way trying to change everything and everyone.
Go where it's convenient, where you have a proper chance for change. Let that do its work, because the more people are in a specific mindset, the more overall consciousness will shift. That shift will be slow, and we may not see the definitive change, but it will happen if we do this the smart way.