Don't get me wrong. This is not a post about body painting.
I'm going to delve a little into the side of naturism of other ethnic groups. People of colour. Black people. Hispanic people. And why? Because I have found that around 95% of the naturist contacts I have on the internet are white. Caucasian. Whatever kind of 'colour' you want to put on them.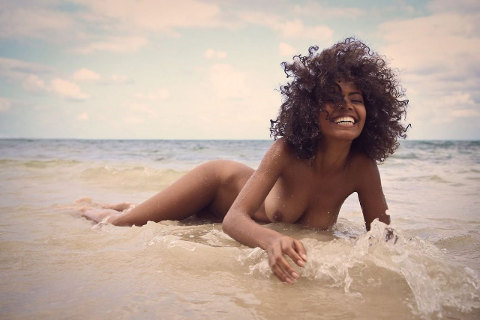 I asked one of my non-white naturist contacts about this.
Do coloured naturists feel part of the overall naturist community?
I wondered about that, because the naturist community as a whole is a very open and welcoming bunch. At least, from what I've found and experienced.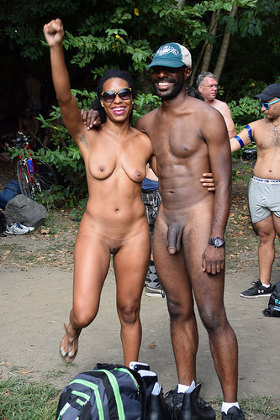 As it turns out, it depends very much on the group such naturists wants to join. Sometimes they are accepted as they are, no problems come up. That is how it should be. However, there are times, so my contact said, that coloured people are not so easily accepted and in the worst case they are actually shunned.
I'm glad he told me that there are people out there in nudy-land (my words, not his) that do their best to make people of all genders and each ethnicity feel welcome. Which is how it should be.
Are there communities of coloured naturists?
The answer to this was that he hadn't been invited to any, but he is convinced there are specific naturist groups for 'other ethnic groups'.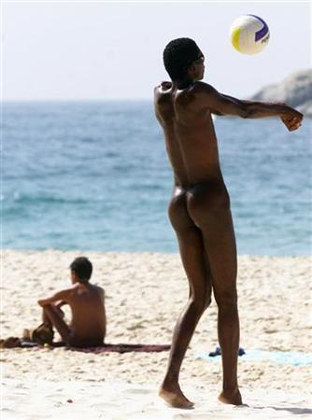 As an aside, I have to throw in here that I hate differentiating between humans and humans this way. We're all people, regardless of skin tone, and it would be nice if we could just get along. I'm certain most people agree.
Are coloured people as much into naturism as non-coloured ones?
I had to ask. And the answer was 'no'. That didn't surprise me. Part of that is in the upbringing, which brings religion into play but also the 'being different' as in skin tone. Dark people seem to be 'watched' more so they have to stay below the waves of attention. That prevents them from coming out into the open as naturists, or even it will prevent them from even trying. Which is a shame, in my view.
And now to you, coloured reader…
I admit that this is not an in-depth bit of research, that I'm just scratching the surface. So I would like to hear your opinions, your experiences and even your hopes for your (and others) naturist future.
Please drop me a comment and talk about what you have done, what you think and so on.