Naturism and children
Always a worthwhile discussion, it seems. True naturists and nudists know that the naked lifestyle goes well with kids. Kids love being naked, and they continue to love it until the "grown-ups" tell them it's a bad thing and they should stop it. Putting on the dreaded clothing parts is the normal way to go. Yes, it's normal (since that is the norm, carried by most people).
We know that the norm isn't always the smartest thing to follow.
I am NOT an expert on children, but…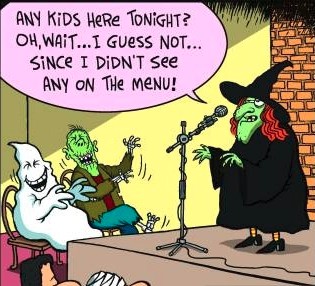 Trust me. I am not. I do remember what it's like to be a child (because a) I think I have a good memory and b) I refuse to grow up).
Also I have second hand experience with the daughters of my sister. They liked to run around naked as long as they could.
However, even when I'm not a child expert, I know that children and naturism mix well. When I visit our local nude beach I see kids running around and having a blast. They play, swim and just have a great time without feeling any pressure to cover up or 'be decent'.
The naked swimming child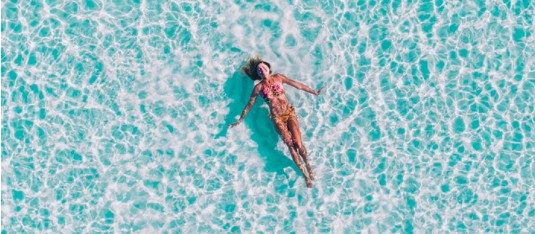 Have you ever witnessed a naked swimming child? They are free as a bird (as far as birds swim, that is) and they seem to know this is the right way to be. And look at yourself. Have you ever skinny-dipped? Swam naked? How did that feel, the first time after some time in the ridiculous bathing suit? Would you go back to swimming wearing a piece of cloth if you had the opportunity to skip it?
We are born naked for a reason
And that reason is nature. Nature doesn't make clothes, it makes living beings. We invented clothes to stay warm when things get cold. Children understand that just as well as we do and they will act accordingly when they feel like it, not because they know that clothes are the best thing since McDonalds. Oh, wait, maybe they do think that – but I digress.
I for one am glad that 'our' children (you know what I mean here, otherwise ask me about it in a comment) have the luck to grow up free and as naked as possible. It shapes them, in their way they perceive not only their own body but also how they see others. They know that nearly no one has a perfect body. They know that naked people aren't out to rape them.
And I know they will grow up like people with a much healthier mind and view on life than most textile-based lifeforms have.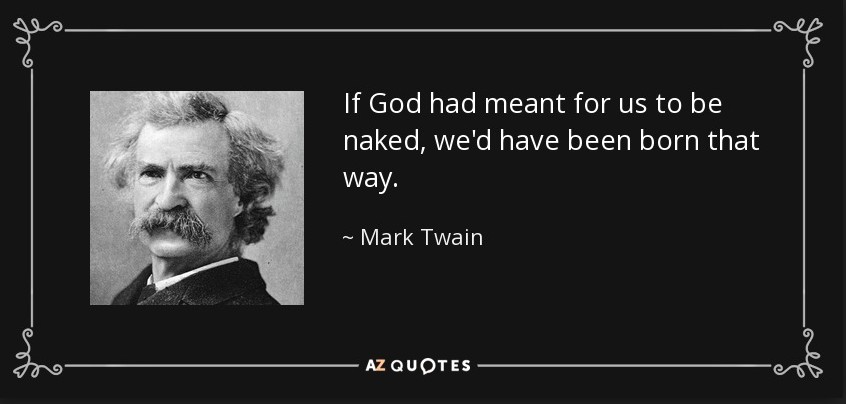 Thank you, Samuel Langhorne Clemens!