Sports
First off, I'm not a very fanatic sports person myself. I really love walking, hiking and cycling. I used to run but physical problems (read: back) made me stop.
Sports in the buff
Sports are great things to do without clothing. We all know that. Proof is for instance the many people who ride their bikes on the various WNBRs.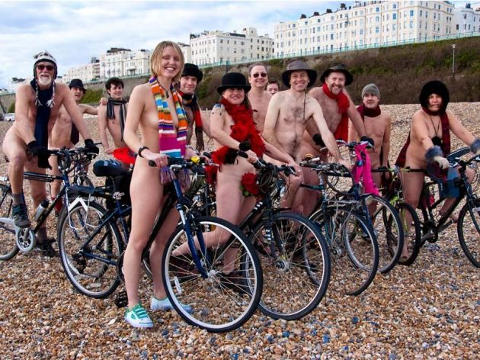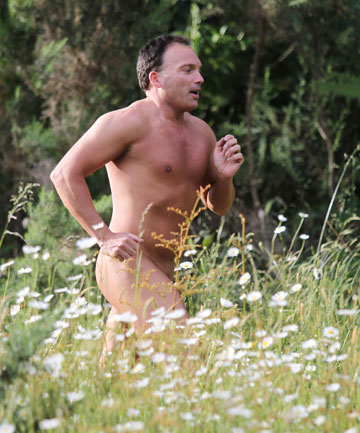 Jogging is something to do in the nude as well. Jogging, like walking or hiking, can be most enjoyed without clothing sticking to your skin when you're getting warm, and I know that jogging can 'turn up the heat' inside you pretty quickly.
Simply walking along in a brisk pace can do that after a while also, so even when you're not too warm at first, wouldn't it be nice to take off those clothes once you've warmed up and go on in the nude? I'd definitely be in favour of that!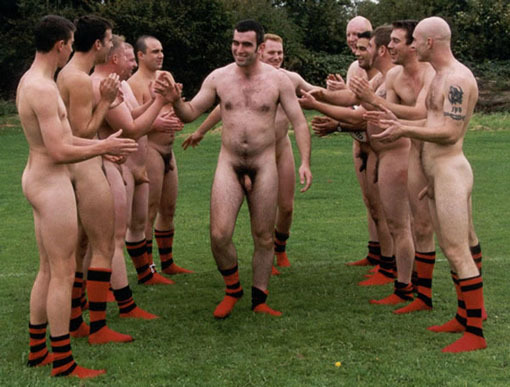 This surprised me. There are people who actually play rugby in the nude. And why not? If you've seen how dirty rugby players can get, doing it naked is a smart idea. It saves so much energy and money on not having to do the clothes, and they take a shower anyway.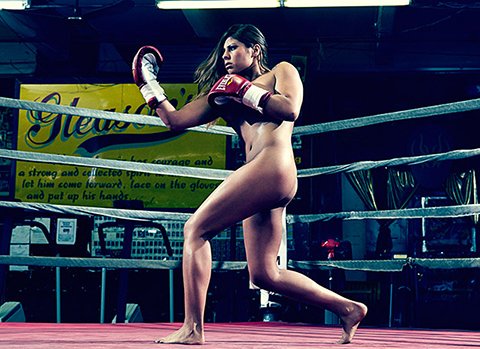 And then there's… nude boxing. I admit I found the image and there was no mention of this actually happening or if the picture was staged. I dare think it's the latter, but it's also something that has naked potential. A layer of clothing isn't going to stop a good punch to the body, and I've never seen a boxing match where the boxers wore full protective body armour.
And there is much more in the sports arena to be done naked. Skydiving for instance. I've seen images and reports of that. Or table tennis. Or swimming. Yep, it's not just skinny dipping, serious swimming can be just as well done in the nude. Swim wear isn't going to make that any better.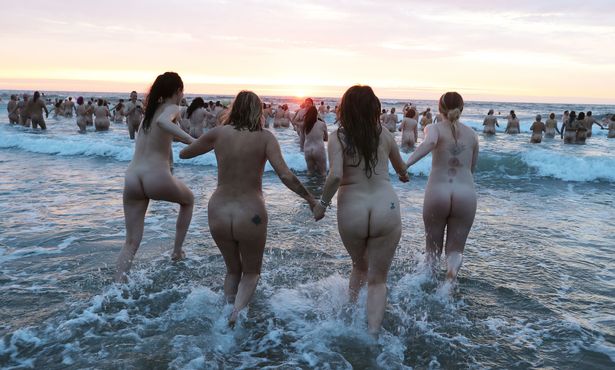 Have you done any nude sports, like yoga, in a gym, running, chess (is that a sport?) or something else that I forgot? I'd like to know about it. It would encourage more people to give it a try.