Naturists and cars.
Of course do naturists have cars. Together with walking, cycling and public transport they're a great way to get around. Wait, did I say public transport? Sorry! 😉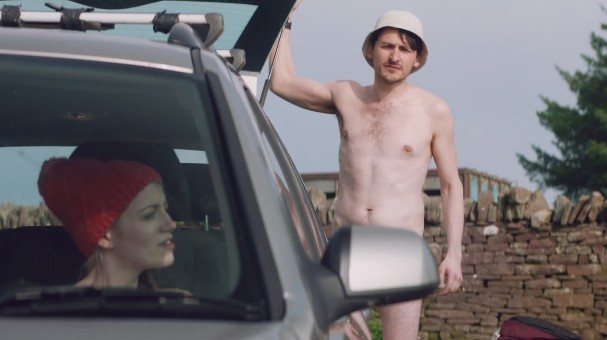 Cars and clothing laws.
As with just about anything in life there are laws concerning cars. They need to have tyres that all touch the ground, a working engine, lights, stuff like that. My main gripe about car laws is that there is nearly no clarity about the way you need to drive. I don't mean adhering to the rules of the road, but – you guessed it – what you need to wear. Or not wear. So far only Germany has an (as far as I know) clear statement about that. You need to wear proper footwear to operate the pedals. You can be naked in your car (let's all move to Germany). You can't however be naked getting out of your car unless you're at a place where nudity is accepted. Germany is cool.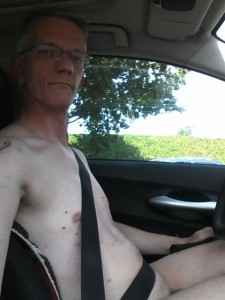 Where I live, in the Netherlands, there's a lot of fuzzy commenting going around about naked driving. I've seen police statements where cops chased a nude driver, I've read reports on people simply driving along in the nude without a problem. For myself I can state I've driven around in the nude plenty of times and never had a problem with that.
That either means things aren't as bad as they're depicted or I've just been very lucky.
Driving naked, the international version.
I haven't investigated every country exhaustively. Firstly because I don't want to spend too much of my time doing that, secondly because there are too many countries and too obscure laws. 😉
I found a few resources for you.
America, you might like to read this. Short version: "We were surprised to find little consensus on whether it is actually illegal to drive naked. There don't seem to be many laws on the books that specifically address nudity in cars vs. nudity in general. One rule of thumb: It's probably OK to drive naked, but only if no one else sees you."
Scotland and England, here's a link for you. Short version: "It's not an offence to be naked in public in England and Wales but it does become an offence if it can be proved the person stripped off with the intention to upset and shock. The complainant has to prove this.
In Scottish law there is no statutory offence, just the common law offence of offending public decency – a strand of the breach of the peace. The test is essentially the same as in English law, that a member of the public has been put in a state of fear or alarm."
It doesn't state driving explicitly but if you can be nude in public you should be fine in your car.
Sweden, maybe this is of interest to you. Short version: "…as nudist Ronja told the magazine: Being naked is about freedom, and not conforming to others.
But this type of freedom involves a few guidelines. So here we go…ten commandments of Swedish nude etiquette."
Again, no explicit mentioning of cars, but if you can be naked at home, a car shouldn't be a big problem.
How is it in your country? Do you know?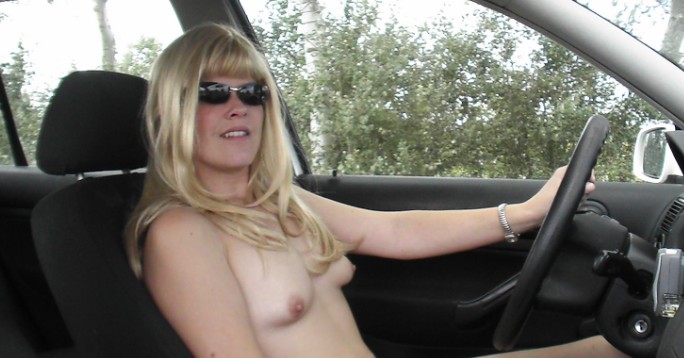 Maybe you have some inside experience that might help others who like to drive in the nude. Driving naked is nice when it's hot (or not cold). Tips and such are, as always, appreciated!