It happened. Book 5 in the Naked Crow series has appeared. I had never thought there would be 5 books. Maybe even 6 but I have yet to start on that.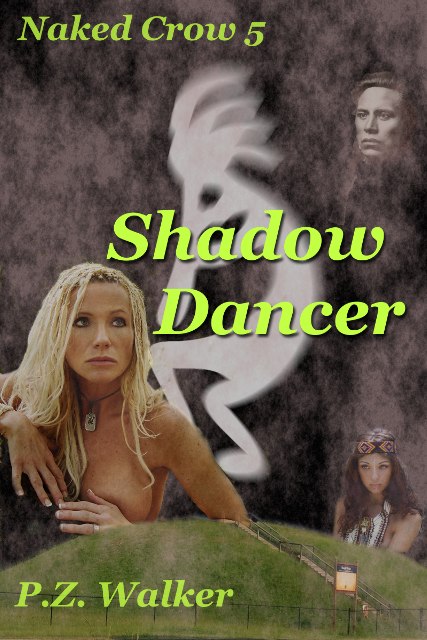 While Jeremy blossoms in his new job and finds new ways to express himself, Sheila suddenly finds herself in Mississippi where a friend is trying to save someone's life.
A fellow Shaman wanted to be a Shadow Dancer and that did not turn out well.
Follow Sheila to Mississippi and join her on her adventures!
Naked Crow 5 – Shadow Dancer is available as an e-book at:

Smashwords (files for just about every e-reading device/program)
Amazon.com (and UK, DE, FR, JP, NL and so on)
More stores coming as soon as possible!