Simply being naked is not about sex.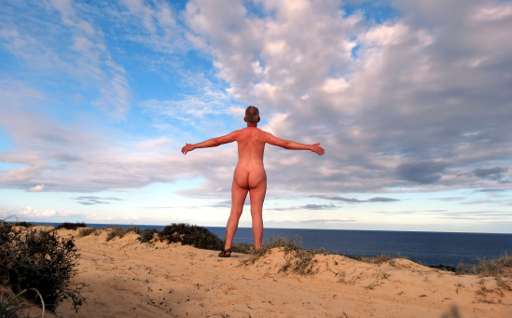 I know, everyone who visits my site regularly is entirely aware of that. Nudity and sex aren't the same thing. Nudity is the absence of clothes because the naked person does not want to have clothes on. This concept seems to become more and more incomprehensible lately. Our modern society seems to slip back in time for some reason. Nakedness is bad. Drone thinking is promoted to keep people under control and going in the way that some big power points out.
Free thinking out of the clothes.
This is something that makes naturists dangerous, I presume. Naturists don't fit in all the way with their odd desire to take all their clothes off and show their bodies to the world. A world that secretly loves to ogle and drool over naked bodies, but which is denied their additional compound as these naked bodies refuse to supply the porn and lewdness that are associated with them.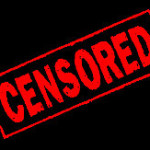 Naturists aren't about that. We fight an uphill battle because many porn mongers pretend to be naturists and nudists while spreading their mess all over the Internet, giving us a bad name.
It's a sad world that most clothes-loving people are so brainwashed into that. This makes it very difficult for true naturists to be seen and recognised, let alone respected and accepted. It's in the human mind to easily think the worst of someone or something, and with the bad examples so very present everywhere the porn-induced minds will 'naturally' expect naturists to be on the same shit heap as the porn industry.
United we stand.
Yes, it's a beaten to death statement but it's real and true. The global naturist society has to make a stand, one stand, to the outside world. Double standards, hidden (lewd) agendas from one or the other will break our credibility, and that's already a difficult item to get across.
Yes, it's something that worries me and occasionally almost gives me a headache, like it does to the lady on the right. She clearly was a nudist long ago and foresaw the troubles I'm writing about here and now.
Why does it have to be so difficult to just be the way we want to be? I've said it before and will say it again: the world's a mad house when people are more frightened of a naked person than of someone who's armed to the teeth. Violence, murder, war, all kinds of misery are laughed at when they show on television, but the sky falls down when there's a female nipple on the screen for a second. And a completely naked person? Nearly incredible.
I wonder how certain television shows get away with not being considered porn. Perhaps because they're based on artistic content?
You tell me if you have the answer…