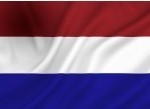 Dutch post – Nederlands artikel.
Naakt sporten.
Wie wil dat nou niet? Wat is er prettiger dan gewoon lekker in beweging te zijn zonder last te hebben van kleren die te strak zitten, zweet opnemen en daardoor onfris gaan ruiken?
Het probleem is natuurlijk dat we een ondergeschoven kindje zijn. Er zijn amper sportscholen die hun deuren willen openen voor een stel idioten die zonodig in hun nakie willen komen sporten. Het grootste struikelblok: hygiëne. Dat is natuurlijk een lachertje want mijn ervaring is dat nudisten over het algemeen schoner zijn dan kledingdragenden. Zo vaak als ik in een sportschool zie dat kledingliefhebbers zich niet eens douchen na het sporten… daar krijg je de griebels van.
Bloot Pétanque.
Via de NFN kalender vond ik een leuke mogelijkheid om pétanque te spelen. Er is een naakt toernooi gepland in Hellevoetsluis. Pétanque is een soort Jeu de boules.) Het toernooi wordt gehouden van 30 april tot en met 1 mei 2016 dus voor de liefhebbers is dit een uitdaging!
Naakt jeu de boules.
Helaas nog steeds geen sportschool, voetbal of hardloopwedstrijd. Op 2e pinksterdag, 16 mei 216, wordt in Reeuwijk een Jeu de Boules toernooi georganiseerd.
Volleybal.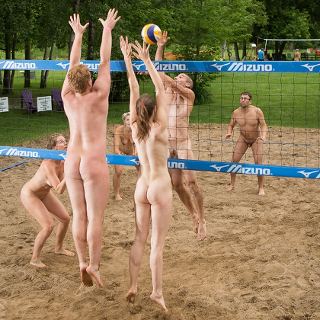 Nu komen we ergens. Op 18 en 19 juni 2016 is er een volleybaltoernooi voor de sportlustigen. Je moet ervoor naar Het Vinkel in de buurt van Den Bosch, en houd er rekening mee dat je tot 1 juni kunt inschrijven. Opschieten dus!
World Naked Bike Ride Amsterdam.
Voel je iets voor fietsen? Zorg dan dat je op 2 juli in Amsterdam bent. Dan wordt er weer een WNBR gehouden; een wielertoer door de stad waarmee op een ludieke, naakte wijze aandacht wordt gevraagd voor de kwetsbaarheid van fietsers in het verkeer. De WNBR begint om 1 uur 's middags in het park Frankendael, meer lees je achter de link.
Nog niet genoeg?
Als dit nog niet genoeg is kijk dan eens op de evenementenkalender van de NFN. Daarop staan nog meer evenementen, zoals een hardloopwedstrijd en een aantal mogelijkheden om te gaan wadlopen.
Alvast veel plezier met deze evenementen. Mocht je zelf nog leuke activiteiten weten, laat het dan weten via een commentaar hieronder, of stuur me een mailtje.