I thought that would get your attention. Yes, there is a disadvantage of nude exercising. You feel it the moment you go to the gym. No nude exercising there…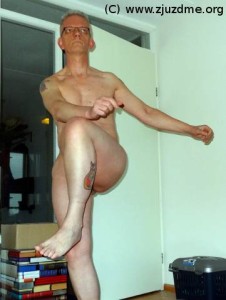 I have taken up doing naked morning exercises since a while. A month at least. Every morning I do a number of exercises which usually take 5 to 6 minutes.
They feel good, they make that I feel good through the day. Yes, only 5 minutes a day. But once a week I try to go to a proper gym where I want to work out for an hour or more. And that's where the pain begins. Stuff on my body which at least 6 mornings a week isn't there.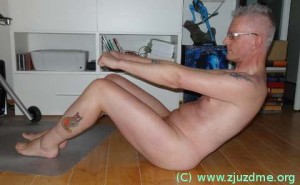 Not only is the stuff I  wear there quickly too warm and wet (which in turn makes it smelly), it's also restrictive. Sports clothes up, down, left or right, they're clothes, and clothes are by default limiting movement.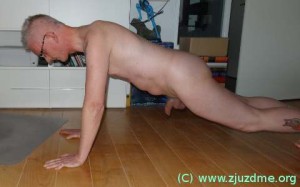 Doing exercises naked is much better and feels better. Nothing pulls and yanks, nothing hinders you in any way.
For that I'm glad I can do this mini-workout every morning. Naked. With nothing bugging me.
A naked gym in the area for those who want that. Wouldn't that be nice?