Last Sunday's Nudist image was this one: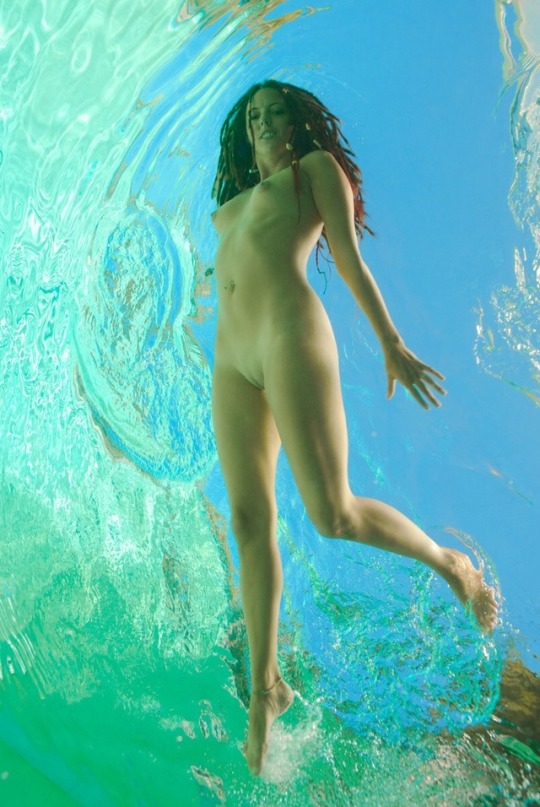 I think it's an awesome image. A person swimming in the best way possible.
Yes, you probably saw this already, but I put it here again for a reason.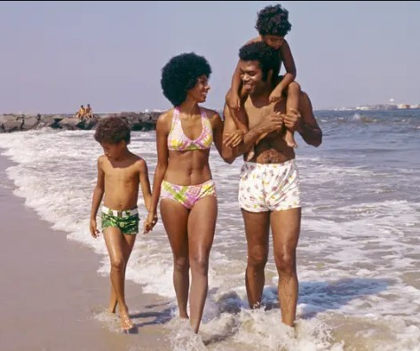 This is the reason.
Bathing suits. After looking at the image above, it suddenly struck me that bathing suits aren't just pathetic pieces of fabric that make you feel unpleasant. They also disrupt the image that is the human shape.
The lady in the top picture is complete. Fine. Whole.
There is nothing that interrupts seeing her whole shape. It's all human. People in bathing suits consist of parts. Look at the young boy on the left. He has a body, then there is this cloth thing and then there are legs. Visually this is entirely wrong. A 2 piece boy. The woman, I assume she's his mother, even consists of 3 parts. Her shape is broken up twice by the 2-piece bathing suit. For the man the same thing goes as for the boy on the left. I'm quite confident you get my meaning.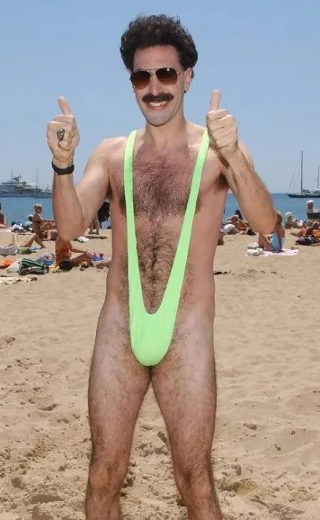 Then there is this monstrosity.
Words actually defy the situation. I know this is Borat and it is meant to make fun of things, but apparently it is or was an actual thing in the not too distant past.
This 'thing' makes a 3-part man. It's awful to behold, although, yes, it's also funny to watch. (But not for long, because really?)
I have actually gone out onto the big web to see if this is sold. It is.
Go here if you are curious.
Understand that you proceed at your own risk, okay?
Of course the joke isn't just on men. Somehow women aren't getting away with this kind of weirdness either.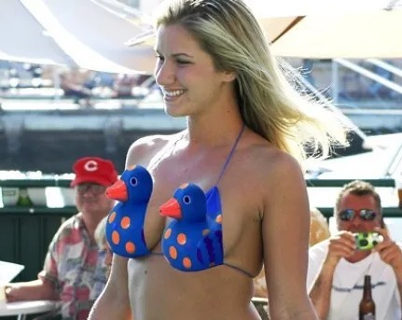 Because which sane woman doesn't want to be seen with blue ducks on her breasts??