Back from vacation.
You probably noticed I am back. No more England nor Wales, no more driving on the left side which is the right side there (will this joke ever get old? Not with me!). And no more ancient castles.
Ancient castles.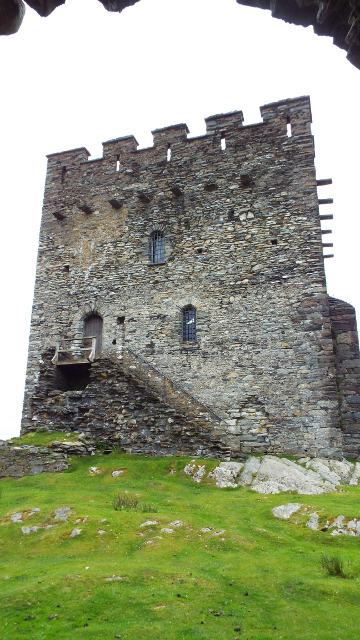 Say what you want but ancient castles are special. Huge blocks of stone, hundreds of years old, built with primitive means and still standing. (More or less in many cases, due to neglect.)
How long would the average modern house stay upright?
The castle here is called Dolwyddelan. It's located in Wales and I can only guess how one properly pronounces it since Welsh is a language that consists mainly of consonants. Any vowel found there is usually a mistake. The door at the top of the stairs had a lock on it but the lock didn't keep the door locked. For me of course the best reason to go inside and have a look!
Llewellyn I.
This castle was built by order of prince Llewellyn I. When it was a home to people it looked a lot better than it does now, and bigger too. Still I wouldn't want to live in their circumstances. Hygiene, cold, smells, to name a few things that weren't too big a deal back then.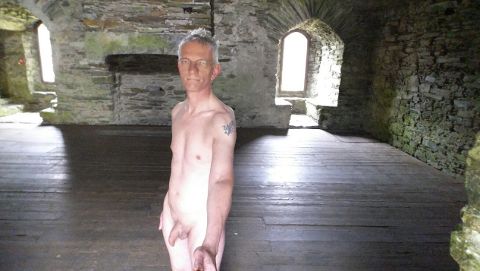 And since I was the only there at that time (a few people I met in the parking lot told me they had seen a lock and decided the door was locked) I took the liberty of roaming the inside of the castle in the nude. If you have the opportunity you should grab it. How many people can say they wandered around an ancient castle in the buff? I can.