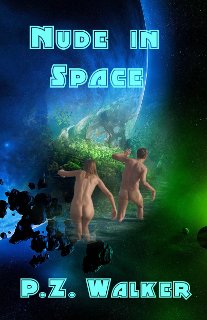 Earth, somewhere in the future. The environment has changed. Cities are large, closed structures with permanent air conditioning, and nudist villages have appeared in the warmer areas. When space explorers encounter problems while trying to 'tame' a new planet, they turn to the nudist population of earth for help. What will these nude space travellers encounter once they've left earth? And will they be able to return to their home planet?
The e-book is available at Smashwords, Amazon.com, Amazon.co.uk, (and DE, NL, IT, FR, ES, CA, AU), Barnes&Noble, Apple iTunes and Kobobooks.
The paperback is available through Amazon.