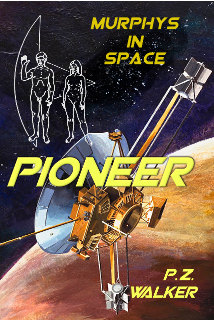 Henry Murphy and his family face all kinds of challenges. From housing problems to confrontations with the government, nothing goes easy for them. The appearance of aliens make things even more complicated, and at some point Henry wonders who he can trust, who wants what, and who are the dangerous guys in this game that's unfolding around his family. Join the Murphys and find out what is going on with Freedom Beach, strange beds and shuttles. You may even learn a thing or two about alien technology.
The e-book is available at Amazon, Amazon.co.uk, Amazon.de, Amazon.nl, Amazon.it, Amazon.fr, Amazon.es, Amazon.ca, Amazon.au, Barnes&Noble, Kobo, Playster and Apple iTunes.
The paperback is available through Amazon.