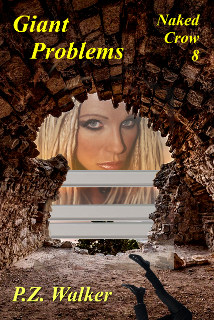 A naturist resort as a place for resident artists. Can you imagine that? Yes, it will happen at the Mighty Oaks. Remarkable artists will stay there for a while, diving into their art – and strange adventures. Of course, Sheila and Jeremy are part of those adventures. Slowly, bits and pieces of the history of Mighty Oaks are revealed, as well as a secret the managers of the resort managed to keep for quite a while. All of this and more will present giant problems for the resident shaman. Are you ready to face them together with her?
The e-book is available at Smashwords, Amazon, Amazon.co.uk, Amazon.de, Amazon.nl, Amazon.it, Amazon.fr, Amazon.es, Amazon.ca, Amazon.au, Barnes&Noble, Apple iTunes, Kobo.
You can find the paperback at Amazon Print on Demand.